Property Styling | Art Consulting | Art Concept
Art supports communication, sets creative priorities and creates atmosphere.
Art touches.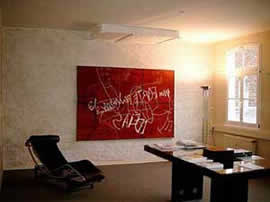 Management office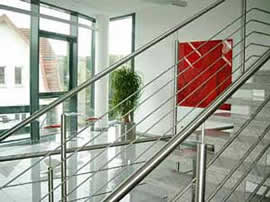 Company building foyer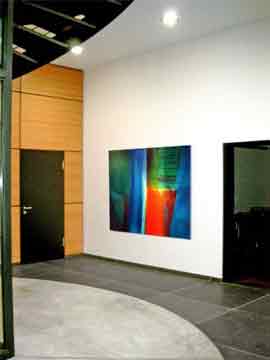 Company building foyer
An essential business segment of gallery work is the prestigious configuration of private and public areas with contemporary art. The consolidation accounting of architecture, interior design and room use as well as the concern of our purchaser form the basis for the selection of artworks. At the same time we place great virtue in considering the rooms as living space.
Art has its solid position inside successful business companies and is an important component of the business culture. Professional integration of art therefore is of vital importance. Thus, it becomes possible to present culture and philosophy of a business company to an internal and external audience in a perfect way.
For you, we develop an individual room and décor concept which reflects the activities and the virtues of your business company. On request, we organize temporary exhibitions and presentations and thereby support the dialogue between economy and art.
Purchasing art is a matter of trust. With competence, experience and empathy we support you to arrange your personal environment tastefully and individual, moreover we place emphasis on the right issues. Intensive dialogues with our clients are the prerequisites for finding a personal and individual solution. We are pleased to hang a work you have chosen in your private area as a sample. Please let us know your requests. From the first informative counseling interview to the finished, room fitting hanging placement, we offer an all-round integrated service.
Ask us!