Christian von Grumbkow: born in Oberhausen, studies with Prof. Rudolf Schoofs, WKS Wuppertal; master student; followed by studies at Rietveld-Academie, Amsterdam. Lectureship at Folkwangschule, Essen. Founder and guitarist of Art Rock band Hoelderlin. Guest lecturer at various colleges and universities in Germany, UK, US and Canada. Since 1971 regular exhibition activity at home and abroad, works in public and private collections.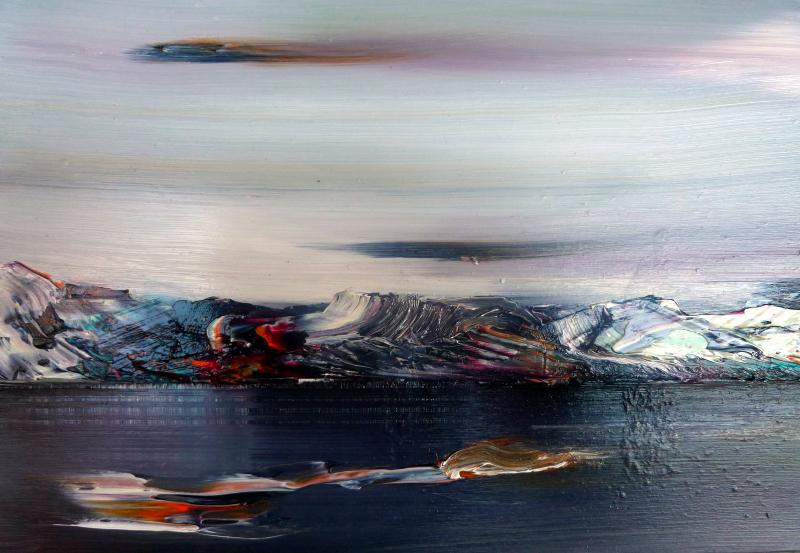 Color Scape | 2013 | Oil on wood | 20 x 30 cm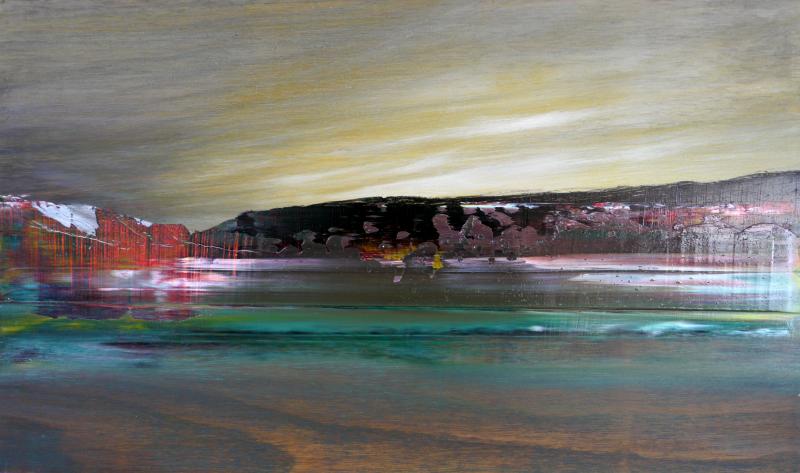 Foreign Affairs | 2014 | Oil on wood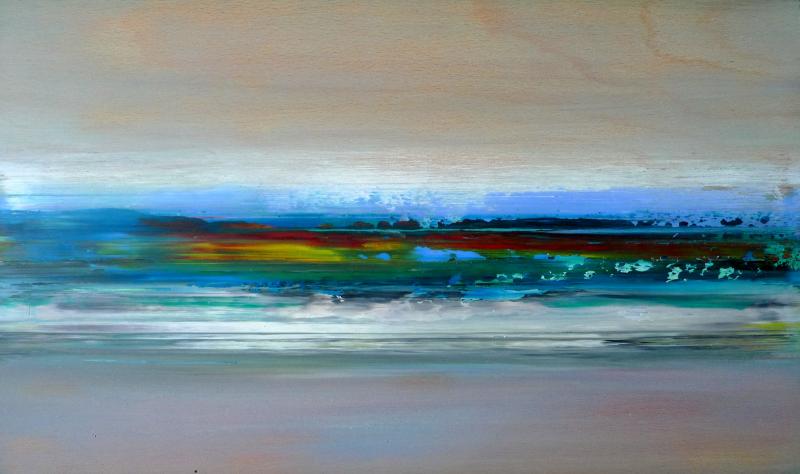 Soul Flight | 2014 | Oil on wood | 30 x 50 cm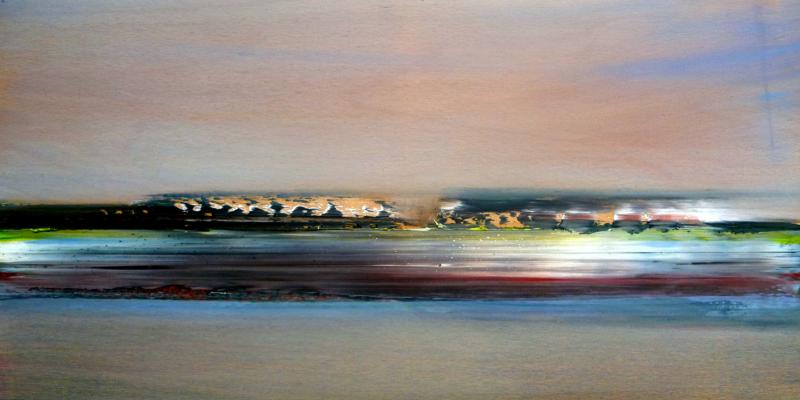 Unknown Areas | 2013 | Oil on wood | 30 x 60 cm
Views of the exhibition
April 3. – 30., 2016
Colours in Motion
Small formats
Vernissage with the artist in attendance
Sunday, April 3., 2016, 4:00 p.m.
Opening hours
Wednesday and Friday 2:00 p.m. – 6:00 p.m.,
Saturday 12:00 p.m. – 4:00 p.m.
and by appointment
Special opening hours at Duesseldorf Night of the Museums
Sarurday, April 9th: 12:00 p.m. – 8:00 p.m.
Invitation card as PDF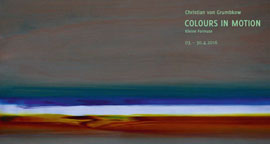 Accompanying the exhibition, a selection of Christian von Grumbkows works under the theme »COLOURS IN MOTION – Large formats« is shown at the premises of Parkhotel »Fritz am Brunnen« in Schwelm, also until April 30., 2016.
The contents of external links (

) are subject to liability of the respective provider. External links will open in a new window.