For years, Tim Trantenroth's oeuvre focusses on architecture, space and structure. With painterly methods, he thereby captures processes which regulate and arrange, also restrict and enclose public space and our existence. His sociopolitical and aesthetic analysis of reality, perception and present occurences finds its way into a way of painting with a high level of association potential and a vivid, sculptural presence.
Tim Trantenroth: born 1969 in Waldsassen/Fichtelgebirge, studies at Münster Art Academy (Prof. Ulrich Erben) and Düsseldorf Art Academy (Prof. Jan Dibbets), master student. Scholarships und periods abroad in Paris, New York, Istanbul, Nicosia, Olevano Romano. University lecturer for painting at Universität der Künste Berlin since 2015.
Regular exhibition activity und realisations of art-in-architecture projects since 1995, works in public and private collections. The artist lives and works in Berlin.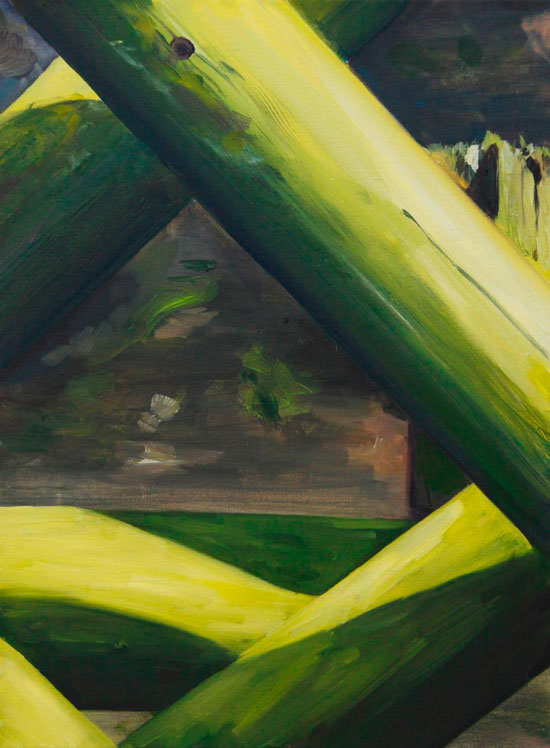 Nachbar 1 | 2013 | Oil on cotton | 40 x 30 cm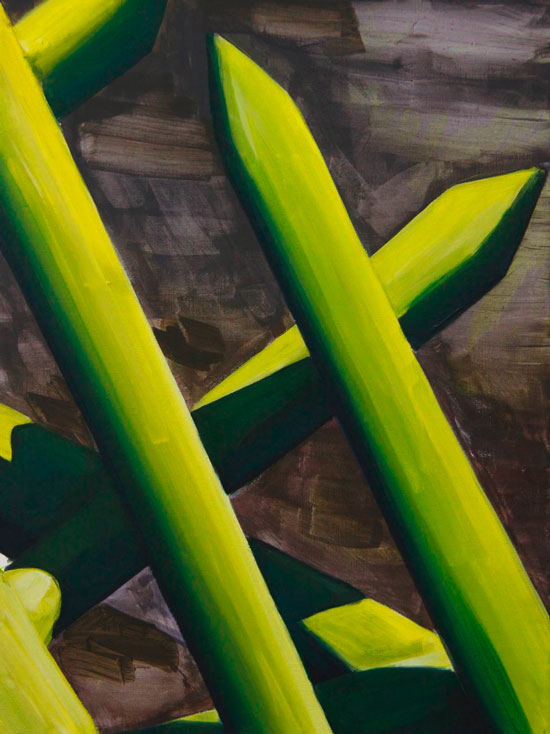 Nachbar 2 | 2013 | Oil on cotton | 40 x 30 cm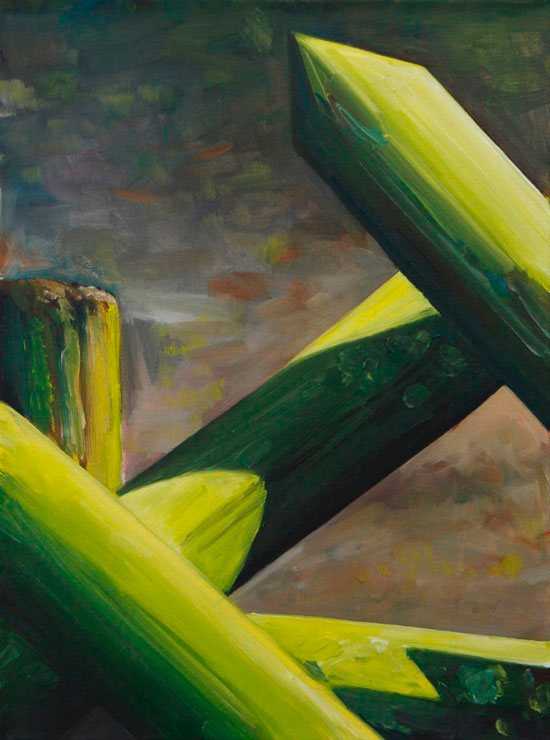 Nachbar 3 | 2013 | Oil on cotton | 40 x 30 cm
Views of the exhibition
September 2. – October 1., 2016
LIMITED SPACE
Painting | Small formats
Vernissage with Tim Trantenroth in attendance
Friday, September 2., 2016, 6:00 p.m.
Opening hours
Wednesday and Friday 2:00 p.m. – 6:00 p.m.,
Saturday 12:00 p.m. – 4:00 p.m.
and by appointment
Special opening hours at 'Long Weekend of Düsseldorf and Cologne Galleries 2016'
Friday, September 2nd: 6:00 p.m. – 9:00 p.m. (Joint Opening)
Saturday, September 3rd: 12:00 p.m. – 8:00 p.m.
Sunday, September 4th: 12:00 p.m. – 6:00 p.m.
Invitation card as PDF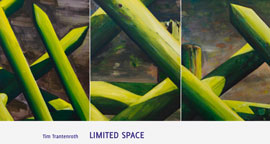 The contents of external links (

) are subject to liability of the respective provider. External links will open in a new window.