Emil Schumacher, born 1912 in Hagen and died 1999 in Ibiza, is considered as one of the most influential representatives of Informal Painting with high international recognition.
2009, the Emil Schumacher Museum in Hagen was opened, being dedicated to the life's work of the artist.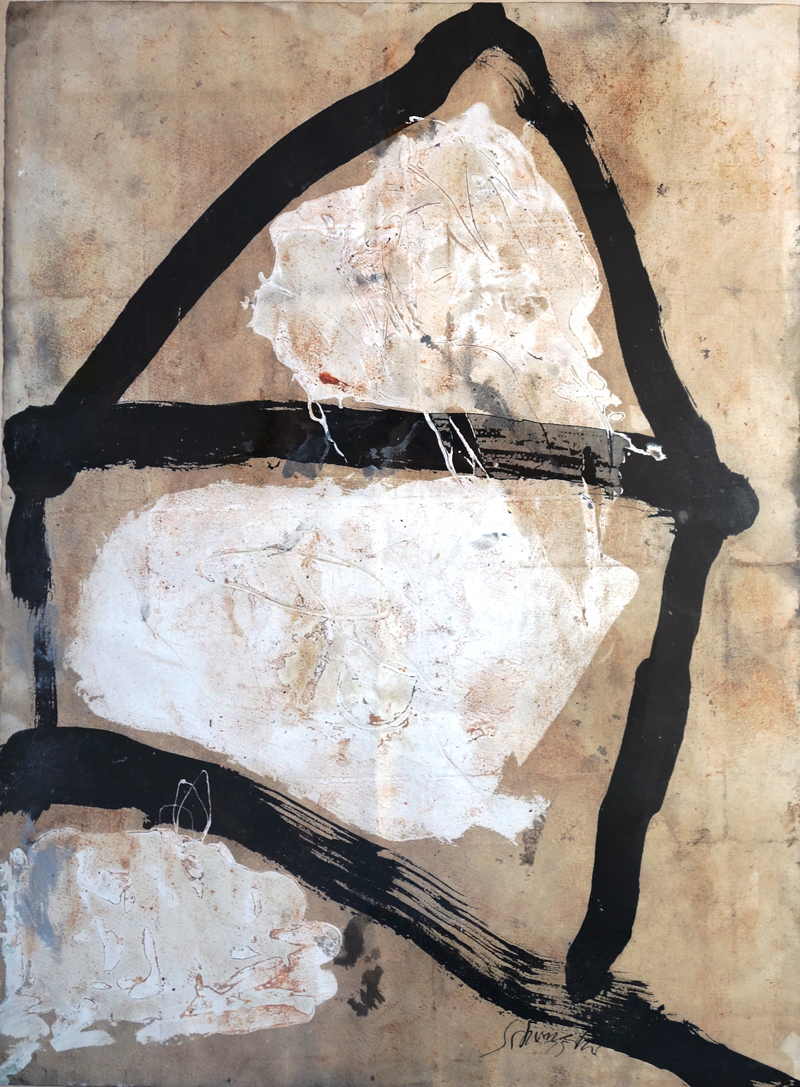 Emil Schumacher: Ohne Titel | 1975 | Mischtechnik auf festem Bütten | 75 x 55 cm
Livia Kubach, born 1966 in Bad Münster am Stein, daughter of artist couple Kubach-Wilmsen. Studies of sculpture at Kunstakademie Düsseldorf with Tony Cragg and Günther Uecker. Master student of Günther Uecker.
Michael Kropp, born 1960 in Cologne, studied social education, is a musician and autodidact as artist.
Kubach & Kropp are working as an artist couple since 1992. International exhibition activity, inter alia in Switzerland, Austria, Italy, France, Belgium, The Netherlands, Denmark, Finland, Spain and USA. works in public and private collections, inter alia Museum Ritter, Waldenbuch; Landeszentralbank Mainz; Märkisches Museum, Witten; Museum für Sepulkralkultur, Kassel; Barmenia Krankenversicherung, Wuppertal; Stadtsparkasse, Wuppertal.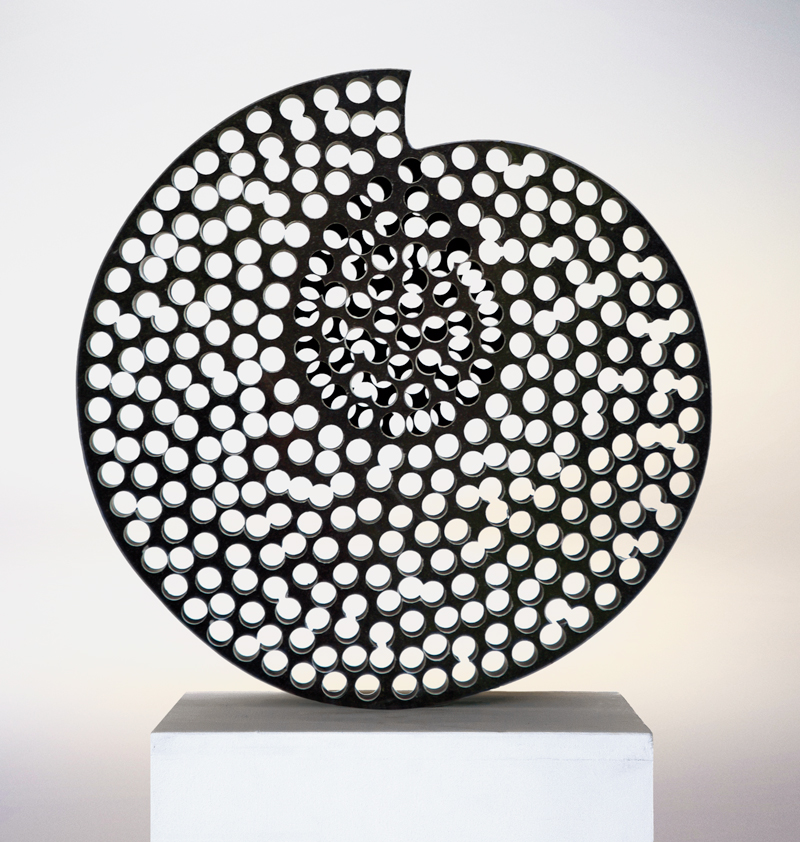 Kubach & Kropp: Stein für das Licht | 2017 | Black swedish granite | Ø 53 cm, depth 12,5 cm
Views of the exhibition
November 10., 2017 –
January 20., 2018
Emil Schumacher
Painting and graphics
Sculpture
Vernissage
Friday, November 10., 2017, 6:00 – 9:00 p.m. (Joint weekend event of galleries on the occasion of 'Kunst in der Carlstadt') and
Saturday, November 11., 2017, 12:00 – 6:00 p.m.
Livia Kubach and Michael Kropp will be present.
Opening hours
By appointment