Tina Juretzek: Born 1952 in Leipzig, studies at Staatliche Kunstakademie Düsseldorf 1971–78, freelance painter since 1979. Extensive exhibition activity both at home and abroad. Works in public and private collections, inter alia: Düsseldorf, Kunstmuseum; Cologne, Collection Ludwig, Walraff-Richartz-Museum; Stuttgart, Staatsgalerie; Bremen, Kunsthalle Bremen; Hannover, Sprengel-Museum; Würzburg, Städtische Galerie; Kaiserslautern, Pfalzgalerie; Goslar, Mönchehaus-Museum; Leverkusen, Schloss Morsbroich; Hamm, Gustav-Lübcke-Museum; Aachen, Ehem. Reichsabtei Kornelimünster; Frankfurt, Deutsche Bank.
Tina Juretzek lives and works in Düsseldorf.
Jutta Winckler: Born 1955 in Hagen, Education as ceramicist at Gertrud Kragh-Junghans in the Allgäu region. Working as a freelance ceramicist and artist since 1986. Solo and group exhibitions in Germany, England, Spain, China and Corea. Teaching activity in Germany and Spain. Awards: Staatspreis Northrhine-Westfalia, 1st Prize at International CERCO competition in Zaragoza/Spain. Works in museums: Westerwaldmuseum, Höhr-Grenzhausen; Württembergisches Landesmuseum, Stuttgart; Badisches Landesmuseum, Karlsruhe; Museum York, Yorkshire/England; Museum für Angewandte Kunst, Cologne; Museo Nacional de Ceramica "González Martí", Valencia/Spain; Grassi Museum, Leipzig; Zibo Ceramics Museum, Zibo/China.
Jutta Winckler lives and works in Nipmerow/Rügen.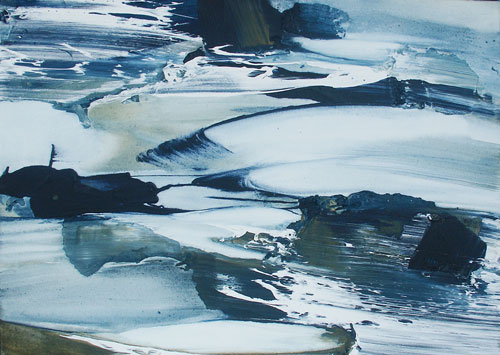 Tina Juretzek: Passage 10 | 2013 | Painting collage with Japan paper on canvas | 50 x 70 cm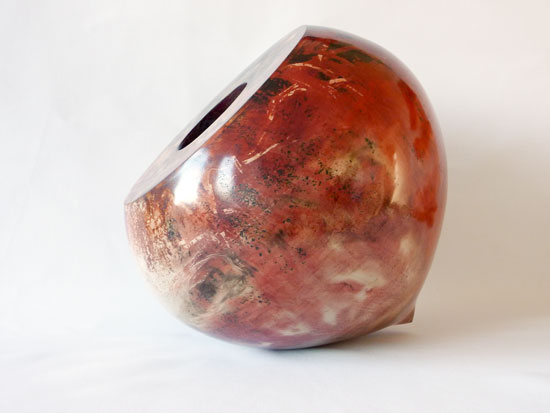 Jutta Winckler: UBU 2 | 2014 | Clay (pit-fired), polished, sanded | Height ca. 34 cm, diameter ca. 29 cm
Views of the exhibition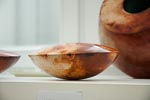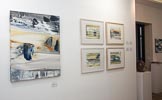 April 26. – June 20., 2015
STARKE STILLE
Painting collages | Objects
Vernissage with the artists in attendence
Sunday, April 26. 2015, 3:00 p.m. – 7:30 p.m.
The exhibition will be accompanied by a catalogue.
Opening hours
Saturday 12:00 p.m. – 3:00 p.m.
and by appointment
Invitation card as PDF