Johannes Gervé, inspired by several long-distance travels, does not paint what is seen but creates imagery worlds which arise from his memory and emerge from following their own formal rules. Natural phenomena and objects are presented equal to form and structure. Colour ist he main aspect in Gervé´s painting. Tempera blended with resins and waxes, applied in numerous layers and glazes, becomes image-defining element for itself. By modelling light and shadow, form, space, motion and rhythm arise in a lively way. The colour spaces thus created reach far beyond the borders of the image, adressing the viewer on a subjective and emotional level with their both restraining and decisive pervasion.
Johannes Gervé: Born in Karlsruhe 1965, graduate of the Staatliche Akademie der Bildenden Künste Karlsruhe, freelance painter since seit 1991. International exhibition activity in Switzerland, Denmark, France, Corea et al. Works in public and private collections, as Würth Collection, Municipal Art Gallery of Karlsruhe, EnBW Karlsruhe Art Collection, BBBank Art Collection, Regierungspräsidium Stuttgart, Regierungspräsidium Karlsruhe. Johannes Gervé lives and works in Karlsruhe or Ettlingen.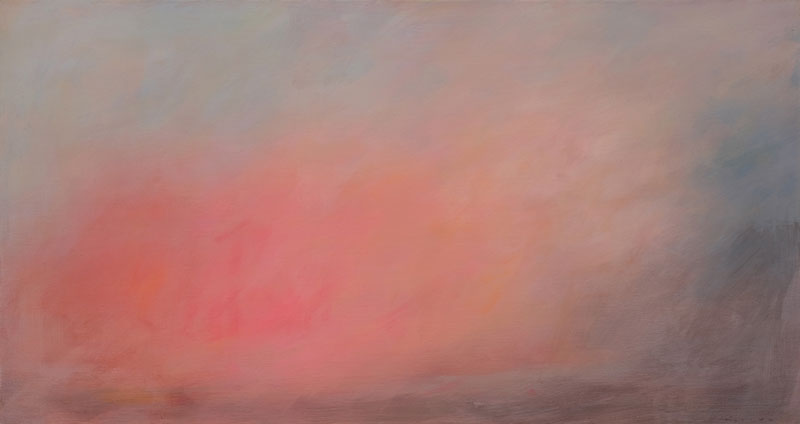 vastness | 2019 | Tempera on canvas | 80 × 150 cm
Views of the exhibition
September 4. – 26., 2020
Vastness
Painting
Vernissage
with Johannes Gervé in attendance:
Friday, September 4., 2020, from 7:00 p.m.

Opening hours
Thursday, Friday, Saturday 12:00 – 4:00 p.m.
and by appointment
Special opening hours
at gallery season opening
'Düsseldorf and Cologne Galleries'
Friday, September 4th: 6:00 p.m. – 10:00 p.m. (Joint Opening)
Saturday, September 5th: 12:00 p.m. – 7:00 p.m.
Sunday, September 6th: 12:00 p.m. – 6:00 p.m.
PART2GALLERY
Altestadt 13 (Extension of Ratinger Str.)
40213 Düsseldorf
Invitation card as PDF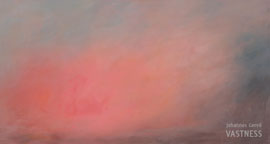 The contents of external links (

) are subject to liability of the respective provider. External links will open in a new window.